The US "remains convinced" that Hamas is using Al-Shifa Hospital as a command center as the Israeli raid continues
As pressure mounts on the Israeli military to justify its ongoing raid on Al-Shifa Hospital, the largest hospital in Gaza, the White House is standing behind its assertion that US intelligence shows that Hamas was using the complex to protect a key command center and carry out its military activities. .
"We have our own intelligence that convinces us that Hamas was using Shifa as a command and control point and most likely also as a storage facility," White House spokesman John Kirby said Thursday.
He continued: "They were taking shelter in the hospital, using it as a shield against military action and exposing patients and medical staff to greater danger." We remain convinced of the integrity of that intelligence information."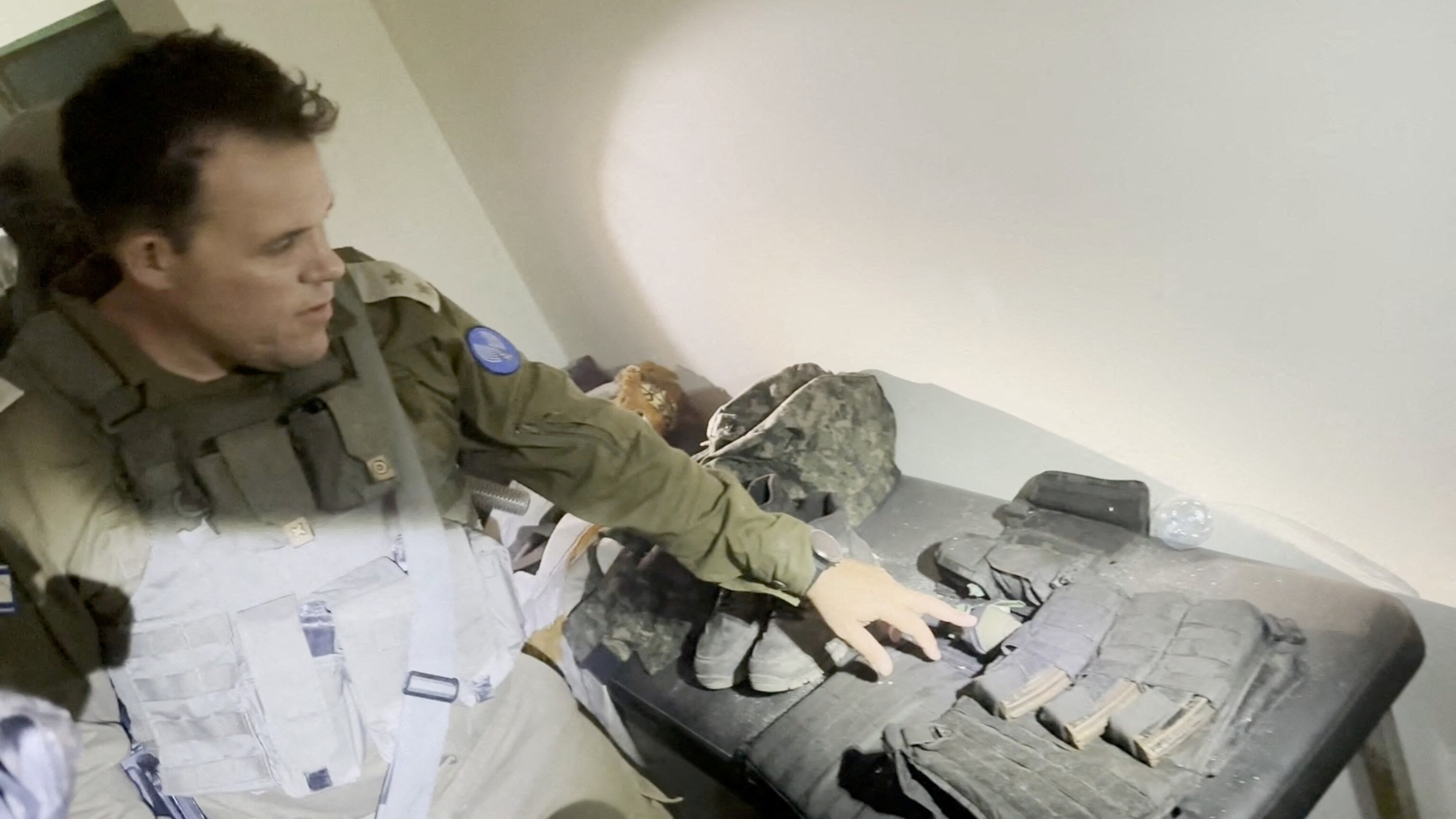 Kirby declined to answer questions about whether Israel had shared any new intelligence with the United States gathered from the hospital sweep, which is now in its second day.
"I will not talk about specific intelligence information that may pass between us," he said.
So far, the IDF has shared videos and photos showing a small number of assault rifles, grenades, other military equipment and Hamas uniforms that it says were found inside the hospital, but has not provided evidence to prove they were used by Hamas as a weapon. Command center. The organization and hospital workers denied that Hamas was using the hospital as a command center.
US officials also did not share any specific intelligence to support their assessment.
Israel and the United States confirmed the existence of a network of tunnels under Al-Shifa Hospital linking the structure to other Hamas settlement sites – something the Israeli raid did not prove.
But officials and analysts say Israeli forces may still be scratching the surface at this point.
"There is, as I understand it, an ongoing debate about penetrating deeper underground and whether that would put forces at risk in ways that the Israelis are uncomfortable with. [with] said Dr. Jonathan Schanzer, a former terrorist financing analyst at the U.S. Treasury Department and senior vice president for research at the nonprofit Foundation for Defense of Democracies. "We have not seen what lies in the depths."
Schanzer also stressed that while the computers may not appear as dangerous as massive stockpiles of weapons, they may contain evidence of Hamas activities — which could shed light on the coordination the group undertook before its surprise October 7 terrorist attacks on Israel. And its connections to its financial financing. Shepherds.
Hospitals are generally protected by international humanitarian law, but they can become legitimate targets if they are used for military activities deemed "harmful to the enemy." according to Geneva Conventions.
"It is important to stress that from the moment the IDF publicly revealed the use of hospitals for terrorist activity a few weeks ago, Hamas has continually worked to hide infrastructure and cover up evidence," an IDF official said. Ongoing, with new information constantly emerging."
The official also claimed that the methodical pace of Israeli forces overrunning the hospital was shaped by Israel's understanding that there was a "well-hidden terrorist infrastructure" built into the hospital and that the IDF had already discovered advanced communications and military equipment, as well as "information and footage" relating to dozens of hostages who had been detained. They are detained by Hamas and other armed groups.
The Israeli military announced in a statement on Thursday that it had discovered the remains of a 65-year-old woman kidnapped on October 7 in a building near Shifa, but it was not clear whether this discovery was linked to the ongoing operation inside. The complex.
As search operations by Israeli forces continue, the humanitarian conditions inside the hospital are getting worse, according to hospital director Muhammad Abu Salamiya.
In a televised interview on Thursday, Abu Salamiya said the hospital had run out of food and water, as well as supplemental oxygen for its patients.
Abu Salamiya also said that Al-Shifa staff, already exhausted dealing with the bodies of the dead, were now prevented from leaving the hospital and forced to let the bodies pile up within its walls.
"We are waiting for slow death," Abu Salamiya said.
ABC News' Becky Perlo and Nasser Atta contributed to this report.
This article originally appeared on abcnews.go.com