'It's very difficult': Inside the fentanyl battle at the border
Nogales, Arizona – Senior government officials worry that Congress may not pass enough funding to secure the border, as federal authorities work under enormous pressure to stop illegal drug trafficking.
ABC News took an exclusive look at ground zero for the fight against one particularly deadly drug: fentanyl. Southern Arizona has become a huge corridor for synthetic opioid smuggling, with nearly half of all border seizures made at federal checkpoints in the state.
At the Mariposa Port of Entry in Nogales, Arizona, Troy Miller, acting commissioner of U.S. Customs and Border Protection, told ABC News that front-line officers urgently need more technology, manpower and tools to improve detection of incoming goods.
"The headline here is that we need additional resources to continue our fight against fentanyl," Miller said.
ABC News noted the critical balancing act of customs officials responsible for catching drugs while facilitating the flow of legitimate commercial trade — worth about $4 trillion annually.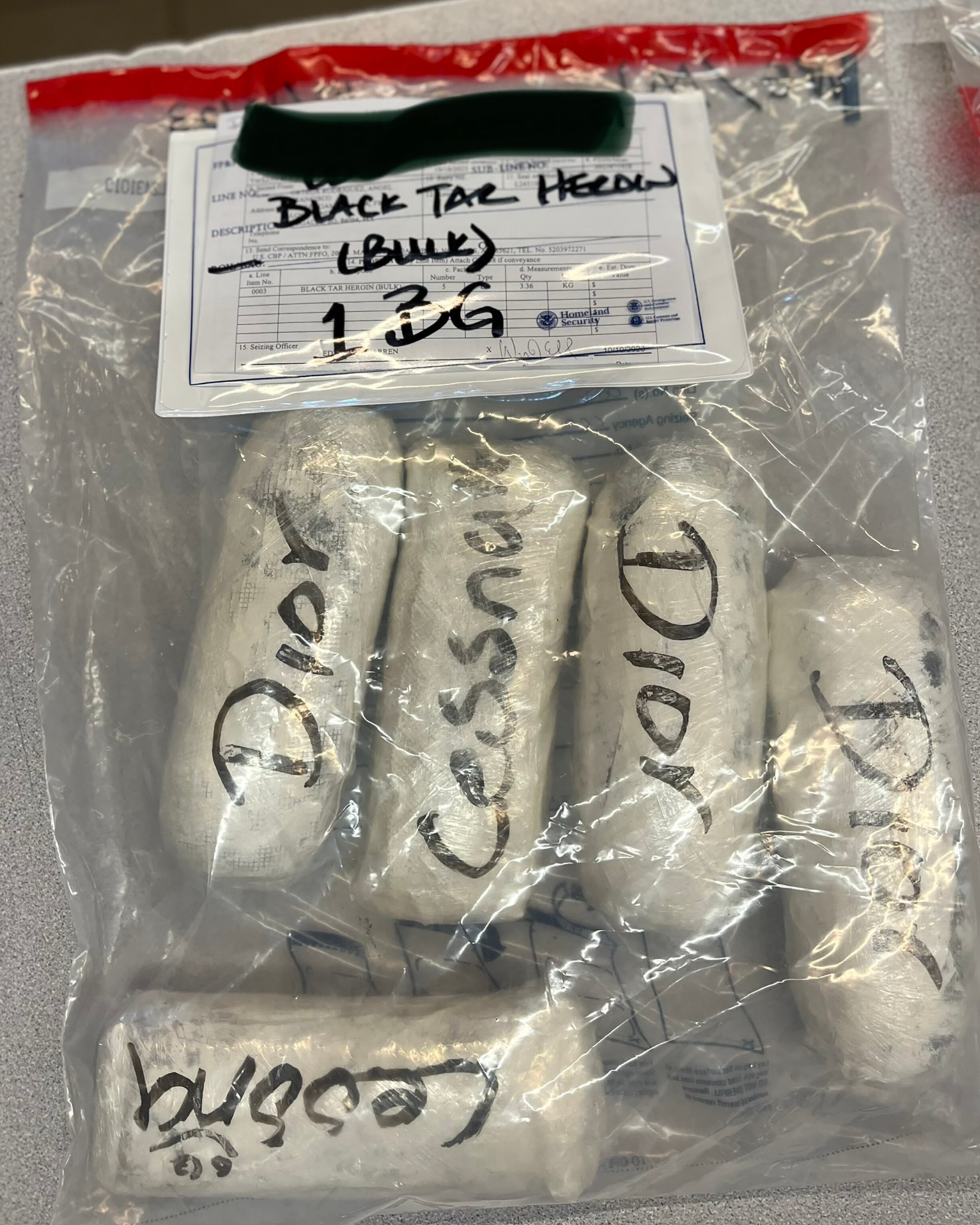 "It's very difficult," Miller said. "It is certainly very difficult as we see seizures increasing year after year. But I can say, as we organize ourselves and go after these cruel criminals who are killing American citizens, all of our partners are focused on this particular fight."
Using X-ray scanning technology, drug-sniffing dogs, and classic detective expertise, CBP was able to seize 860% more fentanyl than in 2019.
But with more than 100,000 people dying from drug overdoses last year, officials say they believe there is more work to be done. Fentanyl has been linked to the majority of overdose deaths in the United States, according to the Centers for Disease Control and Prevention. Synthetic opioids are 50 times more powerful than heroin and 100 times more powerful than morphine, according to the CDC.
The Biden administration has asked Congress for $14 billion for border security as part of a larger supplemental funding proposal linking aid to Israel and Ukraine. But Republicans refuse to provide support unless the Biden administration can reduce the historically high levels of illegal immigration seen in recent years.
"The ongoing chaos on the southwest border is ultimately a policy-driven crisis, not a resource-driven crisis," Republican Rep. Mark Green, chairman of the House Homeland Security Committee, said in a statement. "Not even the president will support a dime of this request [Joe] Biden and the secretary [Alejandro] Mayorkas is taking substantive steps to reverse the policies that sparked and perpetuated this crisis."
The Biden administration continues to walk a perilous line between strict border enforcement measures and providing legal humanitarian support to migrants. Further complicating the efforts is the work of cartel organizations that operate internationally.
Across the border from Nogales, the notorious Sinaloa cartel unofficially controls much of the area, Miller said. Law enforcement officers say they believe the same criminal organizations that move drugs to the border are also responsible for human smuggling.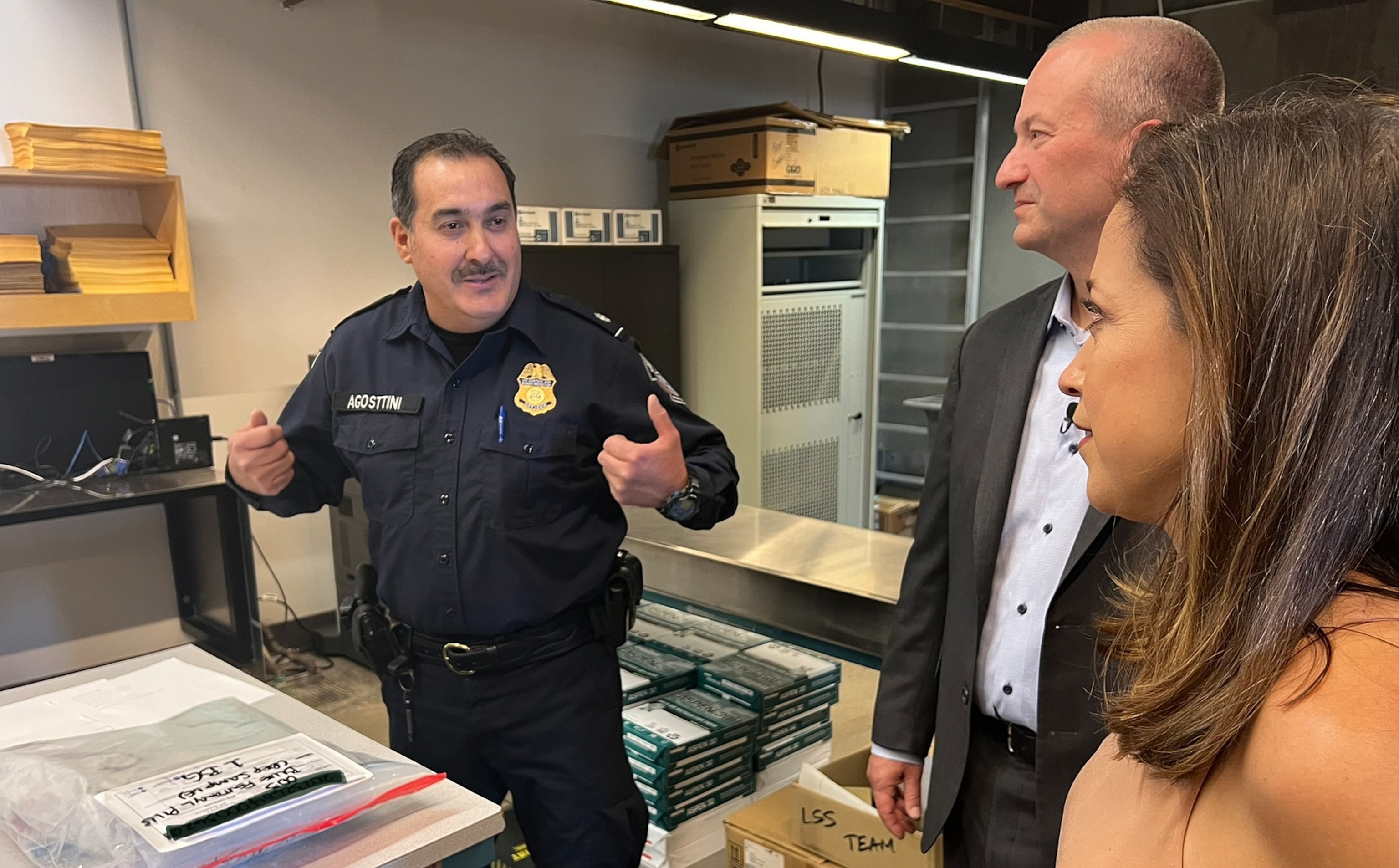 "I think it's extremely important now that we continue to go after the transnational criminal organizations that traffic fentanyl, that exploit the most vulnerable people in the world and make money from those individuals," Miller said.
The agency is installing 34 new X-ray scanning machines to help detect and seize illicit drugs coming into the United States. There are plans to install more than 150 devices with sufficient funding.
Further complicating law enforcement efforts is a looming government shutdown. While much of the border workforce will be asked to work without pay, concerns about the impact on morale and recruitment efforts remain.
"I'm not in the business of predicting anything," Miller said. "The men and women of U.S. Customs and Border Protection will work whether there is a government shutdown or not, and they deserve to be paid."
ABC News' Sonny Salzman contributed to this report
This article originally appeared on abcnews.go.com