How Obama helped President Biden draft Amnesty International executive order
Former President Barack Obama helped craft a new White House artificial intelligence policy that President Joe Biden rolled out earlier this week, according to aides familiar with the situation.
Biden on Monday laid out the administration's policy on artificial intelligence, culminating in an executive order he signed. The plan also includes a task force run by the Ministry of Commerce to study and research emerging artificial intelligence trends. Biden's executive order aims to protect against threats posed by artificial intelligence, ensuring that bad actors do not use the technology to develop destructive weapons or launch supercharged cyberattacks.
Before it debuted, Obama — who has long been interested in artificial intelligence — helped Biden's team with the plan, an Obama aide told ABC News. The aide said Obama held meetings with AI industry leaders, where he pressed them and made them aware not only of the national security concerns posed by AI, but also of other AI-related issues such as bias and discrimination.
Obama also met with congressional leaders, including Majority Leader Chuck Schumer, to figure out how best to regulate artificial intelligence, according to an official.
In 2016, the Obama White House released a report on how AI could shape the world in the future, and the former president has since weighed in on ways AI and government can coexist.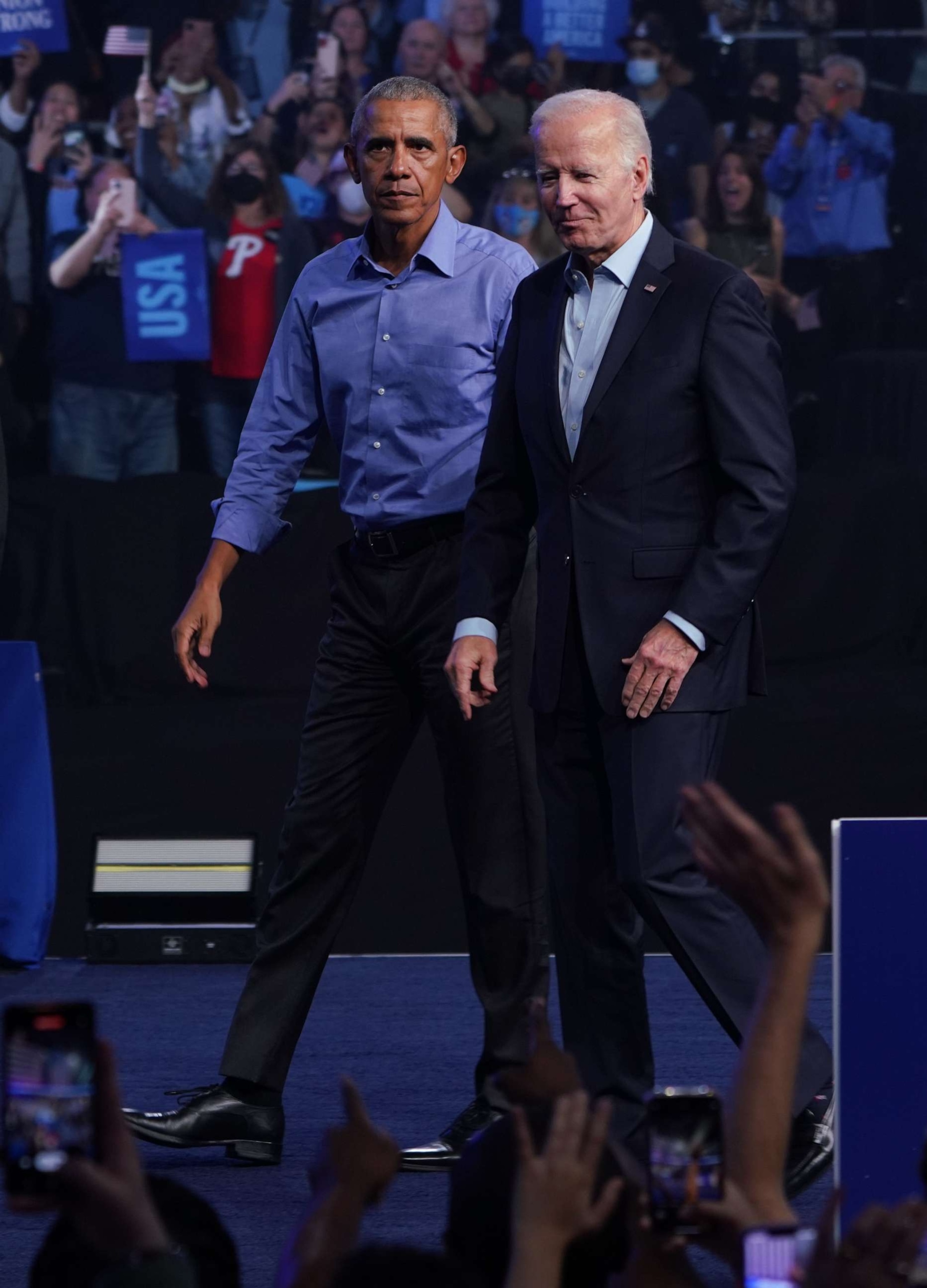 At a Cabinet meeting earlier this month, Biden urged his cabinet to work together to craft policy recommendations related to AI — and two departments, Commerce and Homeland Security, took the lead in developing national security policy recommendations. A White House official said that Biden had instructed his advisors to take the time they needed to develop artificial intelligence policy given its importance.
"President Biden has taken more significant action on AI than any government anywhere in the world. He has directed his team to move quickly and pull every lever," White House Chief of Staff Jeff Zients told ABC News in a statement. "And one of the best tools we have is to listen to experts: from civil society to technology innovators to scientists — and even former presidents. Former President Obama's advice was critical to our aggressive strategy to harness the benefits of AI while minimizing the harms and risks of AI."
For his part, Obama reached out to industry leaders in AI companies and leaders in advocacy and civil society who are concerned about AI. He also spoke with leading academics and researchers to inform the Biden administration's approach, according to an Obama aide.
Conversations between President Biden and Obama on the subject of artificial intelligence came in June over lunch, according to the White House official, and the two spoke "regularly." The official also told ABC News that the president was involved at every turn in crafting the executive order.
Obama collaborated with the Biden administration to build on the work they had already begun as they coordinated the White House response to develop "a framework to address the real threats and harms posed by artificial intelligence," according to an Obama aide.
As part of an April lesson in artificial intelligence, President Biden received a demo of how Chat GPT works and saw an AI-generated image of himself, as well as his dog Commander. He was also shown fake videos of himself, according to a White House official.
This article originally appeared on abcnews.go.com