The great voting rights trial unfolds in Texas: What to know
A federal trial is unfolding over whether the state's 2021 Voting Rights Act violates the U.S. Constitution.
The lawsuit — filed on behalf of La Union del Pueblo, or LUPE, and other groups — says some provisions of Texas Senate Bill 1 made voting more difficult, especially for less-educated, non-English-speaking and disabled populations. Need help voting.
The trial began on September 11 and is expected to continue over the next few weeks.
SB 1 also empowers partisan poll watchers and strengthens ID requirements for voting by mail. It also prohibits voting methods that places like Harris County, the third-most populous county in the United States and the largest in Texas, have implemented in response to COVID-19, such as drive-thru voting and 24-hour voting.
Harris County, home to Houston, has voted increasingly Democratic in the past decade — at the same time that Texas, though still often voting Republican, has shifted to become less conservative in federal elections.
Additionally, SB 1 prohibits election officials from promoting voting by mail or distributing unsolicited absentee ballots.
Mail-in voting has been criticized by some conservatives, such as former President Donald Trump, although it has become more common since the pandemic. Trump and others claim, without evidence, that it is more vulnerable to widespread fraud.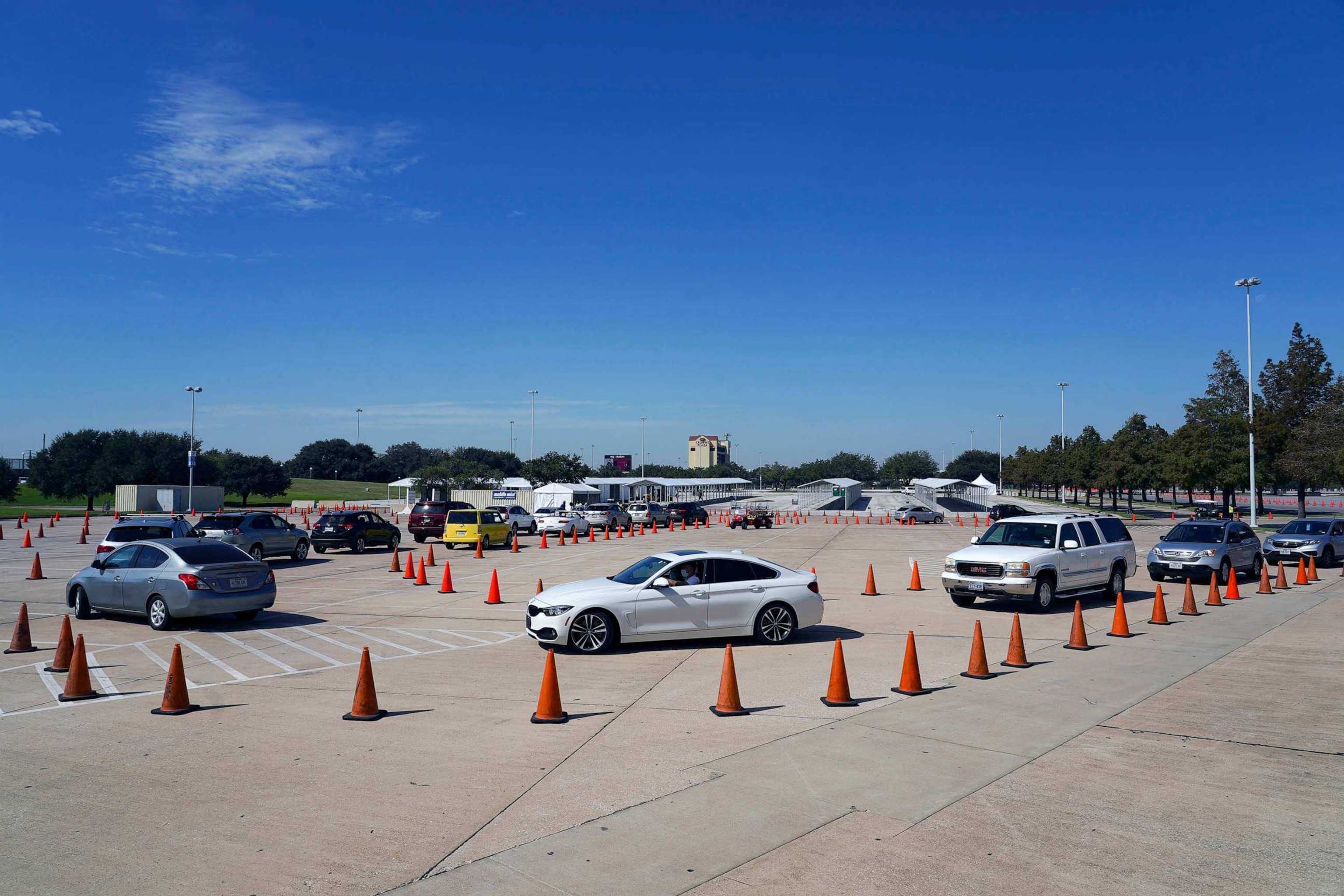 The new lawsuit challenges these rulings and others. In their complaint, LUPE claims that SB 1 violates the First, Fourteenth, and Fifteenth Amendments to the U.S. Constitution as well as the Voting Rights Act, the Americans with Disabilities Act, and the Rehabilitation Act.
Sen. Brian Hughes, R-Texas, authored the bill, calling it an effort to "protect election integrity" and "prevent fraud."
In an August 2021 post on the Texas Public Policy Foundation's website, Hughes wrote: "I'm proud to have helped lead the effort to restore trust in our election system. And that's what SB 1 is about, really — it's not about trying to overturn any past election, or Ensuring that any party obtains a permanent majority."
Hughes wrote that the new identification requirements were "the biggest change to voting in Texas" under the bill. He described this specific provision as "adding a simple step to help ensure that mail-in ballots are real."
But plaintiffs' attorneys, like Nina Perales, vice president of litigation at the Mexican American Legal Defense and Education Fund (MALDEF), believe SB1 really accomplishes something else.
"It instead restricts the ability to vote in Texas," Perales said.
Sean Morales Doyle, an attorney for the Brennan Center, which represents LUPE, told ABC News that the negative ramifications of the bill have already been seen and were evident in the 2022 local elections, when tens of thousands of ballots from eligible people were rejected. voters."
According to Perales, mail-in ballots ask for one of two identification options, either a driver's license number or a Social Security number, leaving many voters guessing what their voter registration is linked to.
Nadia Hakim, communications director for the Harris County Election Administration Office, gave an example of why those ballots might be rejected, telling ABC News: "So let's say, you have someone who's 70 years old. They're submitting their annual mail-in." "Ballot request, they send the last four digits of their Social Security number, but what we have on file is their Texas driver's license number. Those two numbers may be correct, but they're not exactly the same. So we have to mark that request as denied." "
"The first major election that we saw the impact of Senate Bill 1 was the primary on March 1, 2022, and unfortunately our office had to report, I think, about 20% of the ballots came in by mail. So, that's It is the mail. "Ballots were not counted because they had to be marked for rejection," Al-Hakim said.
As the first presidential election since the adoption of the bill approaches, next year, LUPE stresses that the full restrictive effects of the bill have not yet become apparent.
"He. She [S.B. 1] It could have a bigger impact or a different impact on a presidential year when more voters turn out to cast ballots, and voters who didn't vote are more likely to vote in 2022, so people who haven't already been through this mess of people are more likely to vote," Morales-Doyle said. "Their license and refusal will go through this for the first time in 2024."
According to data from FiveThirtyEight, the United States experienced an unparalleled year of voting restrictions in 2021, driven by Republicans' false belief that the 2020 election was stolen from Trump. This trend did not continue until 2023, with legislation making it easier for Americans to vote.
"The hope is that this trial will have a significant impact, because we will get a court ruling ordering implementation of a number of SB 1 provisions," Morales-Doyle said.
Their case has been consolidated with a number of others that have their own plaintiffs and attorneys.
Gov. Greg Abbott, who signed SB 1, did not respond to ABC News' request for comment.
This article originally appeared on abcnews.go.com