Jacksonville shooting suspect had 'hatred towards African Americans': FBI
The suspected gunman, who officials say killed three people over the weekend at Dollar General in Jacksonville, Florida, before shooting himself, had "racist graffiti and rants" describing "hatred toward African Americans" and other groups, According to the British newspaper "Daily Mail". FBI.
Jacksonville County Sheriff TK Waters said over the weekend that the suspect, identified as Ryan Christopher Palmeter, used a legally purchased AR-15 to kill black shoppers at a Dollar General store in Jacksonville on Saturday afternoon. Palmeter left behind a last will and writings that look like "the diary of a madman," Waters said.
"We have identified multiple documents, including racist writings and rants that depict hatred towards African Americans, as well as other cultural groups. One of the underlying themes in all of the writings is the belief in the inferiority of blacks," Sherry E. Onks, the special agent in charge of the FBI's Jacksonville field, told state and local law enforcement partners on a conference call Monday. "There is also evidence that he harbored homophobic and anti-Semitic grievances."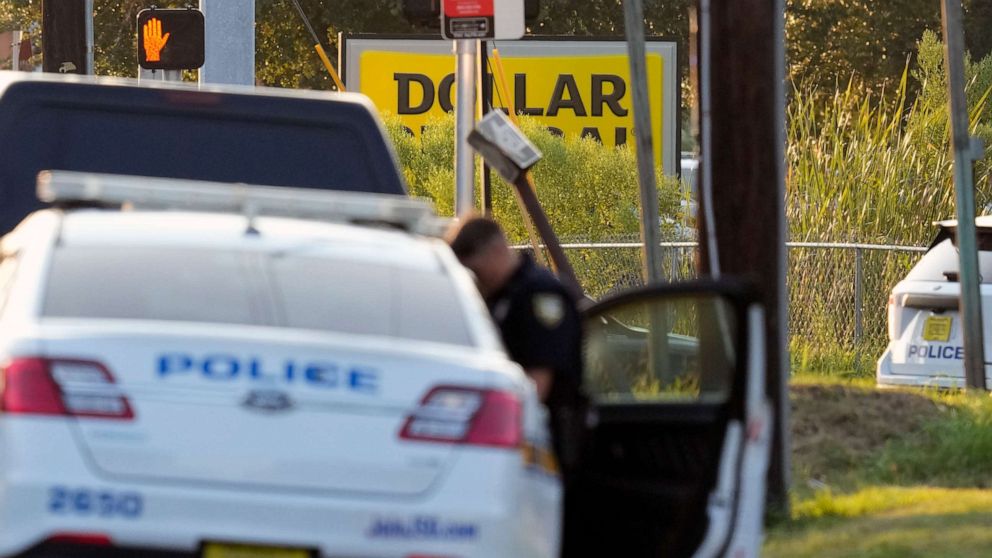 Onyx said he believed Palmeter, a 21-year-old white man, hoped to inspire others to carry out racially motivated attacks.
FBI Director Christopher Wray called the shooting a "hate crime".
"This was a targeted attack, a racially motivated hate crime," FBI Director Christopher Wray said on the conference call. ABC News obtained a transcript of the call.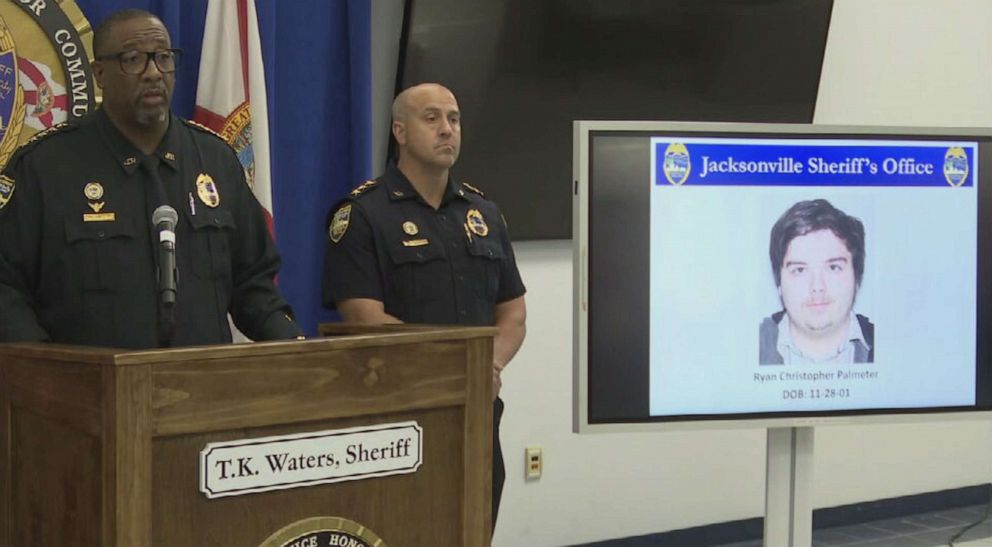 Waters said in a phone call Monday that the suspected gunman was placed under the Baker Act when he was 15 years old. Unique to Florida, the Baker Act allows an individual to be placed in an involuntary institution if they believe they are experiencing a mental health crisis.
"He went in for a 72-hour evaluation," Waters said, adding that Palmitre was not committed to a mental institution at the time. Waters said the incident likely didn't show up on a background check for the gun purchase because he was a minor.
Waters said that before the Dollar General was shot, the suspect entered a Family Dollar about a mile away. The suspect also stopped before the shooting at Edward Waters University, a historic black Christian college in Jacksonville, where he was confronted by the school's security officer.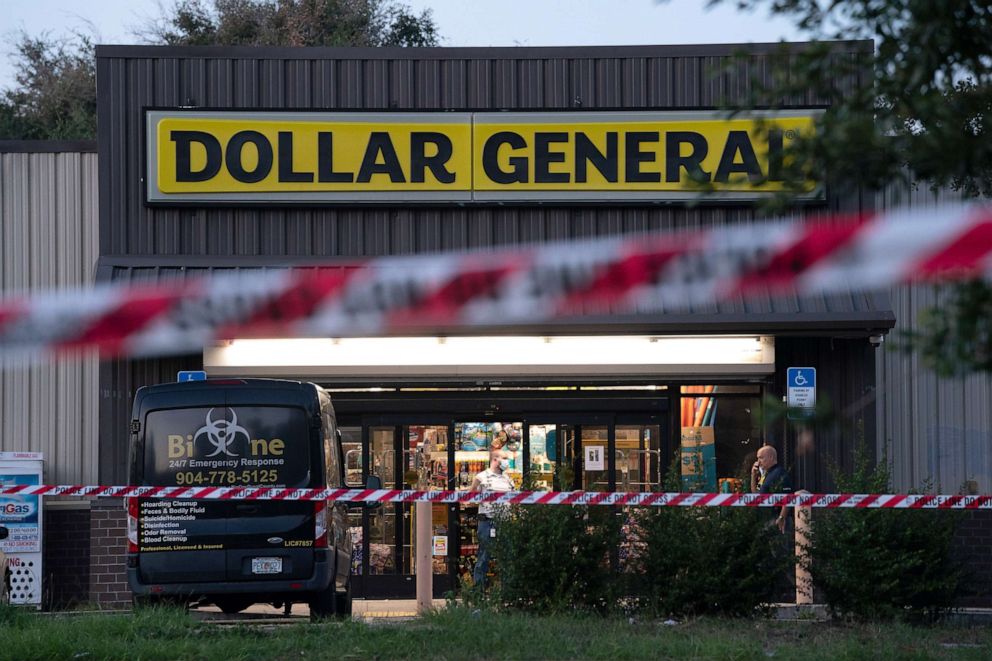 On the call, Waters said he believed Edward Waters University was not the primary target.
Ray told law enforcement partners on the call that violence "motivated by racial or ethnic prejudice is a particularly serious concern."
"All Americans, regardless of their race, should be able to live their daily lives, go to the store, attend worship services, go to school without fear — things that should seem very routine, very normal, very basic," Ray said. But because of racial animosity and hatred, along with violence, they became dangerous at all levels of government. Our primary duty is to make sure that Americans feel safe and secure in their communities."
The FBI said it has opened an investigation into both domestic terrorism and hate crimes.
Racist-motivated hate crimes across the country have risen to "an all-time high," according to Christine Clark, chief of the Department of Justice's civil rights division.
"Our prosecutors are already working with FBI investigators to ensure that any and all perpetrators of this heinous act are held accountable," Clark said.
This article originally appeared on abcnews.go.com