Pro-Christie PAC launches $400,000 ad buy in New Hampshire aimed at swing independent voters
With the Iowa State Fair now underway, much of the nation's attention will soon turn to Des Moines as the Republican and Democratic presidential candidates descend on the Midwestern city to show their faces and present their cases to future caucus goers.
But while other candidates stand with butter carved into the shape of a cow and nibble on assorted fried foods, former New Jersey governor Chris Christie, now the GOP presidential nominee, continues to sharpen his campaign focus on New Hampshire, as evidenced in part by a $400,000 new media purchase from Pro Christy told her as if she was a PAC in the Granite State. It marks the largest purchase to date by a PAC.
"The first primary objective of our efforts has been to do everything we can to make sure that [Christie] I went up to the debate stage, and it was done," a senior advisor from the PAC told ABC News. Now it is about supporting the broader mission in New Hampshire, and he has made no secret of the importance he places on that state. It is a country he knows well. It's a state he spent a lot of time campaigning on last week. And it's a country that's going to be a big focus in this race."
The 30-second ad spot, shared exclusively with ABC News, seeks to underscore Christie's legacy as a "successful governor of the blue state" — a message the former governor has placed at the center of his rhetoric to voters as he attempts to bill himself as a unifying figure in a polarized nation. increasing.
"Tired of drama, distractions and lies? Time for the Tories to win again," the ad read. "Christie took the teachers union and won, ran Jersey's most violent city, and got the Democrats to cut taxes. A true conservative, Christie tells the truth, and he'll defeat Joe Biden—easily."
Christie's said undisclosed voters will be key in the New Hampshire primary because the Granite State allows undisclosed voters to cast ballots in primary contests.
"Don't forget there are a lot of independents out there. Independents can vote in the GOP primaries too. Don't forget that that's a factor. And Governor Christie's got a very clear message about why he's running and what he's trying to do," said the senior advisor. It resonates, and we'll do everything we can to push that home from the outside."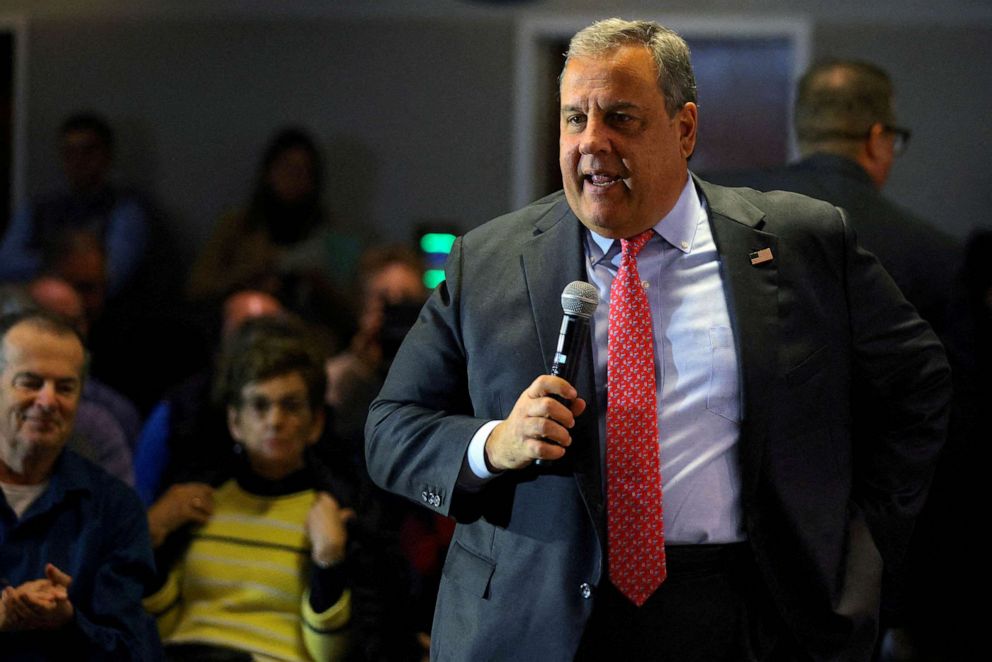 Set to hit New Hampshire TV and the airwaves on Friday, the launch of the TV ad followed a town hall hosted by the PAC in Salem, New Hampshire, on Wednesday. Several days of campaigning in the state were capped off by Christie's, which included another town hall at Colby-Sawyer College the night before and stops at two mental health and addiction treatment facilities.
Speaking to a crowd of a few hundred people Wednesday outside the Elk Lodge on a humid summer evening, Christie stressed his desire to bring the country together to do "big things" and mocked former President Donald Trump, President Joe Biden and the governor of Florida. Ron DeSantis to "distract" voters from important issues.
Christie said, "They want to keep you in small fights because the more divided we are, the easier it is for us to dominate. When we unite behind great causes, this country is undefeated."
"I'm tired of arguments and anger that only leads to more argument and anger. I want those arguments to lead to accomplishments for the American people. That's what I've done as Governor of New Jersey, and that's what I will do as President of the United States if you give me the chance."
Christie blasted Trump several times throughout the evening, once calling him a "rotting building with a pretty facade" and predicting New Hampshire voters would cause his demise despite the former president's strong poll numbers in the state.
Christie said, "When that facade is breached by the people of New Hampshire, the building will collapse. She will end her career in New Hampshire in January of 2024."
"I've made some progress in two months," Christie told the audience Wednesday night. "But it's not enough. When your friends ask you, 'Well, why the hell should I support Christy?'" He can't win," you tell them, "He won't be leading in one poll until election night. In New Hampshire, not one."
Two town hall attendees on Wednesday night, Michelle and Bill Edwards, who said they typically lean toward the Democrats in the past, told ABC News that Christie's message resonated with them.
"It seems to be very close to the centre, which is huge for us. That's what we want," Michelle Edwards said after the town hall. "We want someone in the middle. No arguing, no fighting, no harshness. Just do what's best for the country."
"We changed our appointment to an independent so we could pick the right candidate that we think is best for the country. Clearly Chris Christie has something for him," said Bill Edwards.
This article originally appeared on abcnews.go.com